Holley King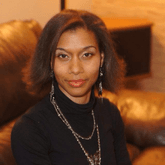 Holley King is an accomplished I.T. professional. She obtained her Associate Degree in Computer Science (Information Technology and Multimedia Visual Communications) in 2013. Holley has 11 years in I.T. both in education and experience. Holley was a manager at PMC (Lewis Center) for 4 years; now owned by Insight Technologies. Holley managed 30+ employees and traveled for work negotiating technological needs that best fit the company and clients. Holley is currently working at Crane Group as an I.T. Specialist, where she takes care of all global business unit's technological needs. The global business units are Pet Paradise, Able Roof/Mr. Roof/Contractors Inc, and SMI (Screen Machine)/DMZ (Diamond Z). These needs are as the following but are not limited to software, hardware, applications, networking, inventory, administrative, configuring and imaging devices. Holley is also in school currently obtaining her bachelor's degree in Software Development.
In addition to Information Technology, Holley also has maintained her license in the beauty field as well. She is a licensed Cosmetologist and has maintained her license for 9 years. She worked in a Salon (Great Clips-Polaris) and is still employed there part-time as her schedule permits. However, since COVID she has not maintained working in a salon by choice. Not only due to COVID but since hours were cut, she decided to allow the girls to maintain a living, since her Full-Time position is in Technology.
Holley feels fulfilled by helping people. No matter what that "help" looks like; she smiles when she can fix, help, or correct a situation or circumstance. Especially, seeing how it makes others feel. There is nothing better in this world than to spread love, joy, and peace during ciaos. As little as a basic meal, might mean nothing to some, but everything to another. Holley cannot stand to see people in pain; it breaks her heart. Her heart goes out to the less fortunate and homeless. Holley has had the opportunity to go to the train tracks in Central Ohio and feed the homeless; by herself with no organization. Where there are no buildings; just tents and people. She has protested about injustice and inequality in Ohio and has spoken out against racism. Her grandparents were members of the N.A.A.C.P. in Indiana, P.A. where she was born. She grew up with her grandparents and learned foundation of moral literacy. She is now a member of the N.A.A.C.P and is looking forward to how she can begin to offer her services in that manner.
At her church she was in the prison ministry; where she went to prisons and spoke to woman, utilized her gift in poetry, rap and dance. She taught bible study for all age groups at her church on any given day, which included proper planning and preparing. She has actively planned and prepared weddings, funerals, and baby dedications. She was in school to be an ordained minister through her church for 2 years. She later put M.I.T. (Minister in Training) on hold and decided to go to school for I.T. Holley feels like even though she did not stop giving, she feels like now is the time to jump back into community. Through her church and on her own, she has fed communities all over Columbus, walking in neighborhoods and knocking on doors. Asking what they needed and providing the resources. Holley has preached, danced, and/or rapped in just about every church in Columbus...and has traveled outside of Columbus as well to spread love and activate in her gifts. Holley also took under her wing a group of teenage girls and mentored them for years. She also had a monthly study group at her home with adult women to help strengthen each other morally. Holley took to the hard streets and spoke to men and woman offering Faith in Jesus Christ.
Holley has volunteered at 'Children's Hunger Alliance', doing after school programs by providing activities and nutritional foods/snacks. In addition to planning events for the after-school students around Central Ohio, she has also planned a large skating and activity event at the Nationwide Arena for all the children involved at Children's Hunger Alliance. She has participated in just about everything that needed assistance. It is not hard to fulfill a need when you are willing, available, and able. Her goal is to provide support, fun/positive atmosphere, love, and a legacy for people and her family.