The Faces of Homelessness

After reading about the faces, facts and figures, please consider how you can help. Names are fictitious.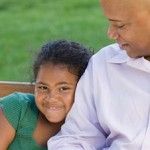 Sometimes a wish can come true…In August when 11 year old Ophelia came to HFF all she wanted was a place to live that was clean, with no bugs, and maybe air- conditioning. Her father Nathanial is 48 and a carpenter who had to stop working over a year ago after being diagnosed with cancer. He is now in remission, but before Ophelia and he could get back on track; they ran out of money and places to stay. Nathanial and Ophelia's case worker, with the help of other staff members from HFF, worked hard to secure safe, affordable, and of course clean housing in the Franklinton area of Columbus. Nathanial is back to work and Ophelia has adjusted to her new home and school. She attends the Dowd Education Center after school every day and is dreaming BIG of being either a famous singer or a doctor.
Your Support Helps Rebuild Lives…What if your child, grandchild, niece or nephew had no where to go during the crazy weather we've had this year?  What if they didn't have a place to live during the hail storms, tornados, severe thunderstorms, and cold nights?  What if they didn't know where they would attend school the next day?  What if they were so far behind in school they weren't sure if it even mattered that they attend the next day?
That's exactly what happens with the kids and families we serve at The Homeless Families Foundation.
Now That we are placing families directly into their permanent homes, we can help them be safe sooner.  We can support the creation of a secure environment…a home…for the children and we can stand by the family as a whole as they free themselves from the struggles that caused them to be homeless in the first place.
But…we can't do this without your help.  Let me tell you about Jon and Lily and their four kids…one family that has benefitted from support like yours at The Homeless Families Foundation.
Jon and Lily lived in an apartment with their family and were both working good jobs when things started going down hill.  They were having car problems and Lily couldn't get to work.  In the same week Jon was let go from his job.  Lily was 8 months pregnant with their fourth child.  Her employer told her she'd have a job when she got back from maternity leave, but it would be a pay cut.  At this point they couldn't afford their rent and were evicted.  They received a small amount of help from other family members but didn't want to burden yet more people with their problems.
The Homeless Families Foundation (HFF) stepped in with help and support.  Working with an HFF case manager Jon, Lily and their kids found a new home quickly and little Sara was born only one day later!!!  The financial support they received allowed them to start and begin to stabilize their home.  The tow oldest boys also attend HFF'sDowdEducationCenterand are achieving academic success.  Lily was able to go back to work and Jon is now a stay home dad for the new baby and other daughter Jada.
A grateful resident: In the middle of winter, Racheal H., a former resident, returned to HFF to update Case Manager Cheryl Brewer on her progress. Together they go over Racheal's goal plan. Racheal, her husband, and their four children live in the apartment they obtained two years ago when they left HFF. She is at Ohio State studying nursing and would like to "be a comfort to people and the last person they see before they die." More than two years ago, she moved from Mansfield and came to HFF. She wanted to be able to stand on her own two feet and not be dependent upon family to support her family. Racheal looks forward to a bright future and a career that "is more than a job." In the picture, Racheal and Cheryl.
Through the help of HFF: The daughter of a former resident, who has been volunteering for the past three-and-a-half years at the Dowd was accepted to Central State College and will be attending in September 2008. She volunteered along with her two brothers and sister.  Dedee was able to focus on what she needed to do to get out of this cycle of homelessness and poverty, an education.  With the help of a village of people, Dedee has become a mature, responsible and caring young woman, focusing on pursuing an education and a career in social work.  WAY TO GO DEDEE.
Young Entrepreneur: Derek was very excited to tell of his new adventure rather venture.  He will be seven years old and excitedly going into first grade. He was walking past a store-front and noticed a sign. He asked his Dad, Ron, to make him a sign, Monday through Saturday with boxes underneath the days. Derek completed the boxes with the hours of his new venture. Derek was going to have a candy store. He needed money. At seven, he has decided he wants to be an FBI agent and will need money for studies. Soon, Derek will go to class then join his peers at the Dowd Center for after-school. His younger brother, Dustin, seems very excited about the candy store venture and hopeful for the whole family. Dad is heartily looking for a job.
Just A Visit: Recently, Jessica stopped by to tell the staff that she and her two boys, Charlie and Andy, will be moving into a home in Obetz, Ohio. The 2006 population is just a tad over 4,000. Charile will be starting kindergarten, and Andy will stay home with his mom for another year. The family is looking forward to the new start and Jessica says it would not be possible without the help her family received from HFF when Andy was an infant. Another family is on the road to stability and joy with the help of so many of our wonderful donors. Jessica and her family are very grateful.
The Smith family were residents at The Homeless Families Foundation. Their daughter, Linda, attended the Children's Education Center and also participated in the Youth Empowerment Program (YEP) of COHIO.  After moving into permanent housing, Linda continued to be active in YEP. She is being mentored by an individual who feels that she can accomplish great things with encouragement and support. Linda has won many awards for her own volunteer efforts on behalf of homeless children. She is currently an honors student and hopes to become an attorney and an advocate for homeless persons.
The Johnson family moved into HFF in 2004. They have six children; at the time, Ms. Johnson was pregnant with the seventh child. Mr. Johnson was able to find employment at a nearby Wendy's as a result of an employment contact developed by his HFF Case Worker. Ms. Johnson was able to get involved in a school program through the welfare department which made her eligible for monetary assistance and would assist her with job placement once the class was completed. This family had many obstacles to overcome – an arrest record for Mr. Johnson and many evictions betweeen the two adults in the family. However, they were able to find a landlord that recognized their efforts and was willing to rent to them regardless of criminal and eviction records. The Johnson family is now living in the community in their own apartment, which is large enough to comfortable house a family of this size.